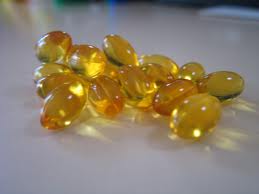 Chiropractic treatment plans also include diets for herniated discs. A herniated disc is a back condition that occurs when one of the spongy discs that cushion the vertebrae breaks open or bulges. The condition is also known as a ruptured or slipped disc.
As discussed the spine is made up of 24 moveable vertebrae each of which is separated by a soft tissue like shock absorbers that are known as discs.  A traumatized disc inflames painfully. If it is left as it is it can often lead to disc degeneration or bulging. This can irritate the sensitive nerves that pass through the spinal column and is where the pain is at its absolute worst.
While a herniated disc can occur in any part of the spine it is more common in the back. You can prevent yourself from ever having to suffer from a herniated disc if you include the following in your diet –
Omega 3 Fatty Acids
Foods that are rich in omega 3 fatty acids have the ability to form collagen which the body uses to prevent or repair any damage to cartilage or discs that is caused by inflammation.
Glucosamine Sulfate
This nutrient is naturally found in the body and is important for the repair and maintenance of collagen which is the primary component of discs. It needs glucosamine sulfate to create the chemicals that it needs to repair cartilage, ligaments, tendons and synovial fluid that bathe the spinal joints and occurs naturally in the body.
Fiber
Include this nutrient in your diet and you will do your digestion a huge favor. Fiber smoothens out the digestive process and prevents any strain on discs that may place pressure on the abdomen. It also heals the spine at the cellular level. Super foods that contain fiber include shellfish such as crab, fish, prawns and oysters. Other food items that are rich in fiber include fruits and veggies such as beets, stewed or fresh tomatoes, red peppers, black as well as blueberries. Soy products such as tofu, soy cheese and soy milk also contain a high amount of the protein.
Every type of food you consume impacts your health. Give your body the chance to heal faster by watching what you eat. Your back will be better off for it and prevent any herniated disc from cramping (pun intended) your style.
Image used under Creative Commons Licensing: Codliveroilcapsules.jpg